What Is Online Computer Help?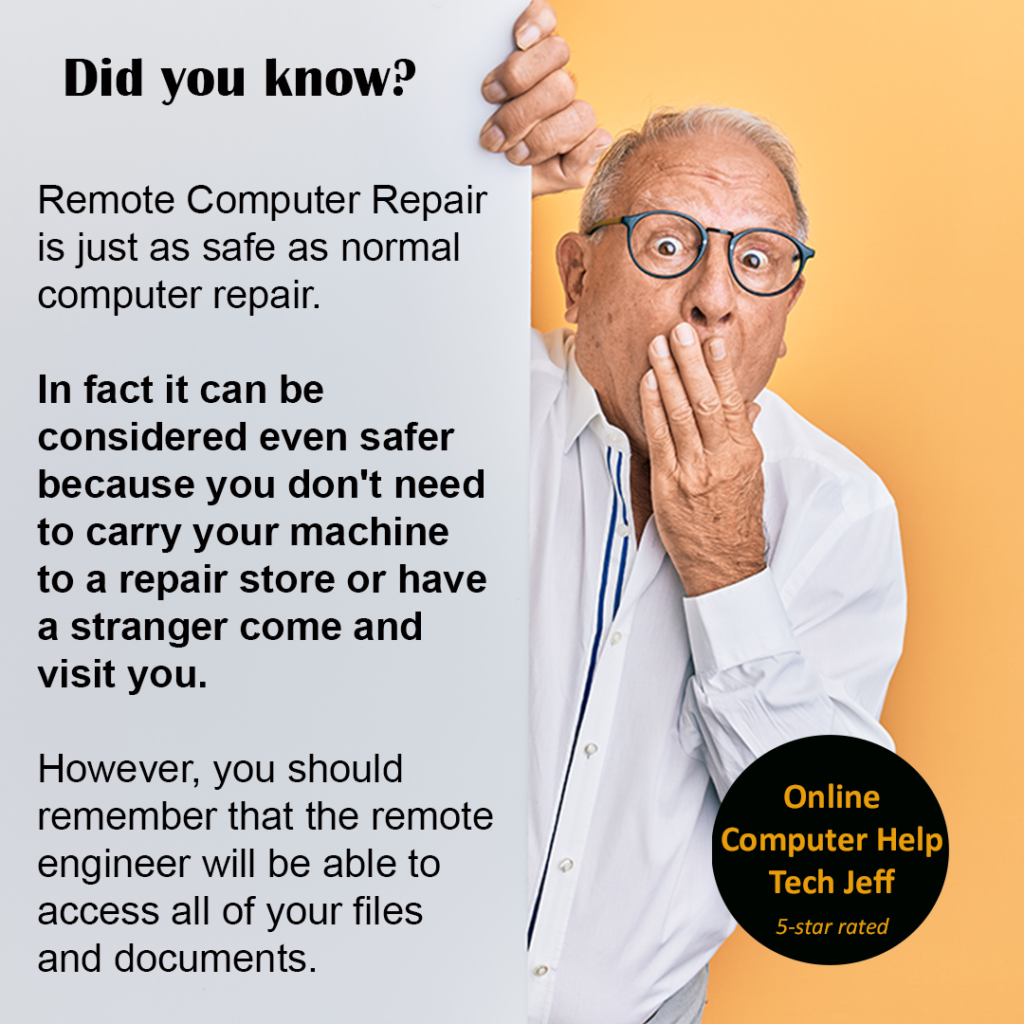 Online Computer Repair - How it works on Biteable.
What is online computer help?
That Tech Jeff
can help you with your computer no matter where you live! Get online computer help or computer tutoring no matter where you live. Just read the more than 900 five-star reviews. (thumbtack and google combined)
That Tech Jeff has 26 years experience and has offered computer help online since 2007. Before you head to
Geek Squad
get That Tech Jeff's advice. Its free.
Affordable and honest FLAT RATE online help – no hourly charge.
You pay just one price if your problems are fixed and nothing if not.
Patient online computer tutoring also available by appointment.
What Is Online Computer Help?
What is the best online computer repair service?
A few of my recent reviews of online computer help
I highly recommend That Tech Jeff to help you fix and eliminate computer problems. He has been a big help to me. He can help you remotely no matter where you live as long as you have an internet connection. Besides being very knowledgeable about computers, he has been very polite and patient when interacting with me. I have peace of mind knowing Jeff is there when I need his help.
When my computer started acting up, all indications were that it was a problem with our ISP. But after they replaced our modem/router, battery backup and outside box and the problems continued, I called Jeff and after running several diagnostics, he determined the problem to be an almost full hard drive. He then fixed the problem. Quick, easy. I highly recommend Jeff.
I've been using Jeff for about three years now and he is always very fair in his pricing and patient in getting to the root of any problem. He has a good work ethic and cares about his clients.
In today's fast-paced digital world, our computers are our [...]