HP Updating Printers to Block Third-Party Ink Cartridges
It's easy to email papers instantly over the globe in our connected society, but if you ever need to print one of them, may God have compassion on you.
Due to the way businesses like HP have chosen to earn revenues, printers may now be even more annoying than they were before the internet.
HP has accelerated the distribution of "Dynamic Security" features that prevent printing with third-party ink cartridges in spite of complaints from customers and a number of lawsuits.
HP claims that the main goal of Dynamic Security is to "defend the quality of our client experience." What it really implies is that if the HP authentication chip is missing from the cartridge, the affected printer will refuse to function. HP implemented Dynamic Security in 2016, and since then, it has been required to settle many class action lawsuits. But, HP is still updating printer firmware to enable Dynamic Security.
The number of reports of HP printers abruptly rejecting ink cartridges increased as the business released software updates in the latter part of last year.
Following a firmware upgrade, one Reddit user submitted an image of an error notice (see below), which sparked a conversation with 1,000 comments. User /r/grhhull claims that their 3.5-year-old printer used to just issue a warning about possible quality problems with the less expensive third-party carts it was using. Dynamic Security stopped allowing prints without genuine cartridges after the update.
It is frustrating that it is unable to identify the afflicted printers, which makes the problem worse. HP states that its security updates "may prevent cartridges, including current operational cartridges, utilizing a non-HP chip or modified or non-HP circuitry from working in the printer." OUR emphasis. Conveniently, this information is located in a support page that nobody will read before purchasing a printer. However, HP subtly reminds Ars Technica that Dynamic Security is referenced on the printer box, suggesting that it is up to the general public to research this seemingly harmless term.
Despite promises of a different strategy, HP is still stuck in the dated printer business model of losing money on the hardware to sell pricey ink cartridges, which is terrible for its customers.
You're out of luck for the majority of PCs that receive a Dynamic Security update. The only way to keep using the printer you purchased is to either pay HP's exorbitant ink prices or subscribe to a ridiculous printing-as-a-service business. Certain printers can get around the restriction, but only if they were created prior to December 1, 2016. The vast majority of comments on the Reddit thread offer a different solution: don't buy HP printers.
That Tech Jeff can help you with your computer no matter where you live! Get online computer help or computer tutoring no matter where you live. Just read the more than 900 five-star reviews. (thumbtack and google combined)
That Tech Jeff has 26 years experience and has offered

computer help online

since 2007. Before you head to Geek Squad get That Tech Jeff's advice. Its free.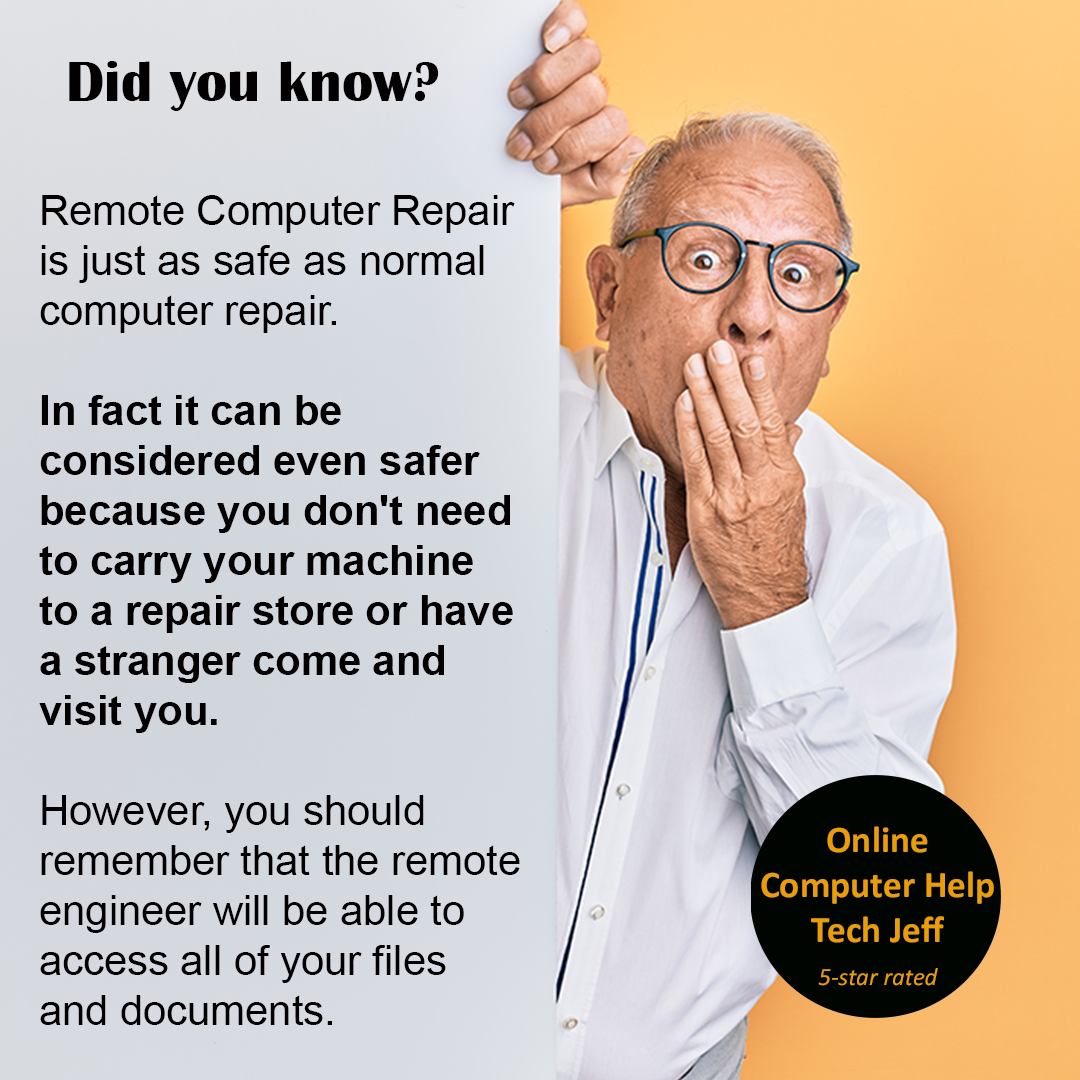 In today's fast-paced digital world, our computers are our [...]