Computer Help Resources For Seniors
Are you a senior citizen who is experiencing digital problems and unsure of where to turn for assistance? Look nowhere else! There are several internet communities that are willing to help. There is something here for everyone, from devoted support groups offering specific guidance to computer using seniors to forums full of tech-savvy users prepared to weigh in on even the hardest of concerns. Moreover, blogs are a great resource for how-to manuals and troubleshooting advice. Don't feel alone when it comes to technology; with these fantastic online resources at your disposal, you can obtain the help you need right away.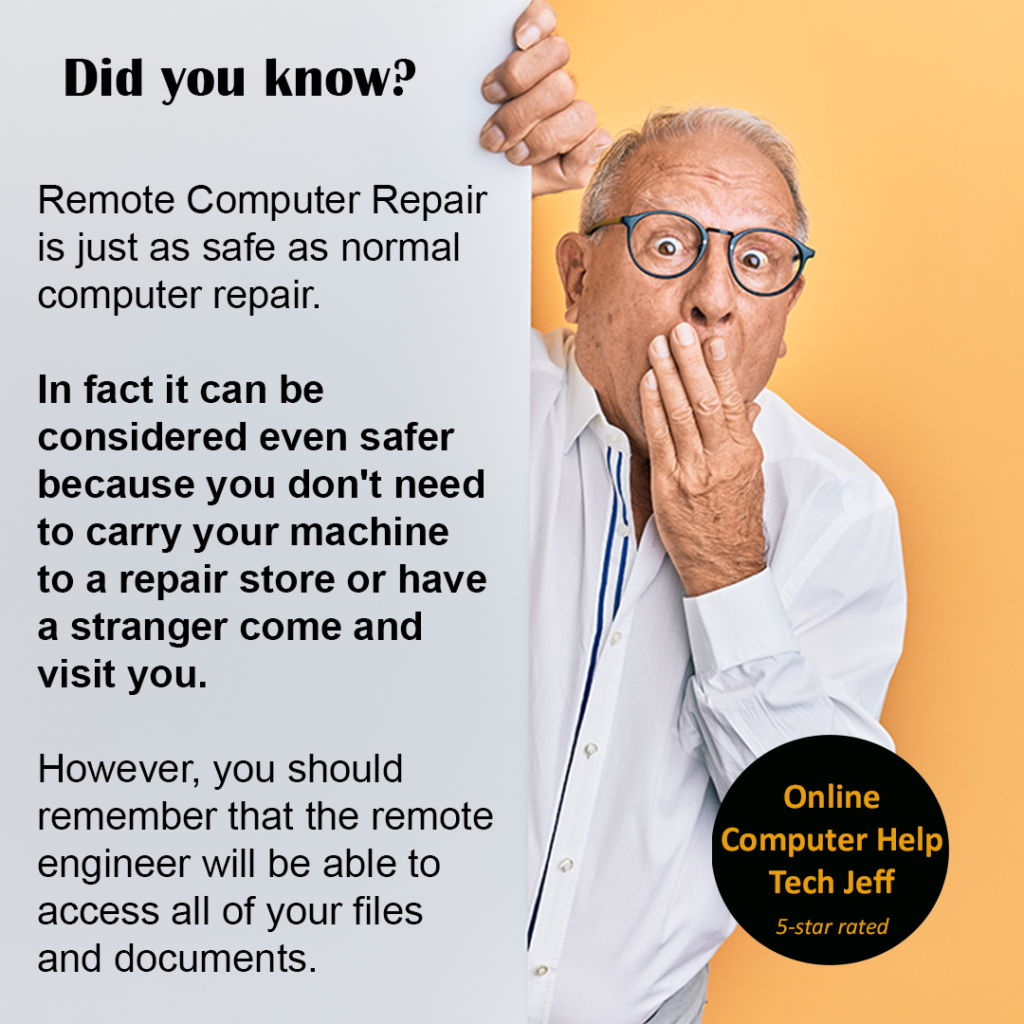 Today, practically everything we do involves technology. To make technology work for you, learn to handle your gadgets properly, access the internet, and use apps:
Connect with loved ones and your community

Access helpful device features

Manage online security and safety

Take advantage of entertainment options like streaming TV
These are responses to frequently asked questions from the senior citizens I work with. I'm here to help if you can't find the solution you're seeking for or if you have more questions. For more help alternatives and to get the solutions you require, get in touch with me.
Why not just use free public Wifi?
Several establishments, including public libraries and companies, provide visitors with free WiFi connections. Although there is nothing wrong with using free WiFi, it's vital to keep in mind that it's a shared resource that can be used by numerous users simultaneously. One can see all the data being transported over a wireless network using one of the numerous readily available technologies.
Several establishments, including public libraries and companies, provide visitors with free WiFi connections. Although there is nothing wrong with using free WiFi, it's vital to keep in mind that it's a shared resource that can be used by numerous users simultaneously. One can see all the data being transported over a wireless network using one of the numerous readily available technologies. Because of this, I do not recommend using free Wifi connections for web sites or software titles that require a password or account login.
How do I get connected to the Internet?
There are several ways to get connected to the Internet.
Digital Subscriber Line (DSL) connection:

this connection uses standard telephone lines. Some rural areas can only get DSL service because other types of connections have not been extended to areas with low population density.

Cable Internet:

this connection uses cable TV lines and can be provided to homes that already have cable TV service.

Fiber optic Internet:

this connection uses fiber-optic cable to transmit pulses of light providing the fastest possible data transfer speeds.

Satellite Internet:

this service is beamed from satellites to a rooftop antenna and inclement weather may affect the connection.

Microwave Radio Internet:

this service uses a wireless connection through the microwave frequency spectrum, but is limited to just a few miles from a transmission tower.

Wireless Internet:

this service is provided by many major cities in the US, and allows you to connect your computer to the Internet using a standard (and usually a public or shared) connection.

Cell or "Hotspot" Internet:

this service uses cell phone towers that are hard-wired into the Internet to provide connection wirelessly. Connection speed will depend greatly on the service provider's coverage area, distance to a cell tower, and the type of "Hotspot" you are using (LTE, 3G, 4G or 5G).

Dial-Up Internet:

this service also uses standard telephone lines, and you must have phone service at your home to use it. Connection speeds are very slow compared to any other service.
Mac, PC, or Chromebook: Are they different? Which one is right for me?
Although there are many different types of devices available today, most computer users prefer Macs, PCs, and Chromebooks. Take into account your intended usage of the gadget and the operating system that will best suit your requirements.
The Apple Company manufactures Macintosh computers, also known as "Macs," which run the "MacOS" operating system. Apple also manufactures iPads and iPhones. They put a strong focus on stability and quality. They are typically more costly than alternatives, but they typically have top-notch features and are durable.
Personal computers, also known as "PCs," are manufactured by a wide range of businesses and typically run the "Microsoft Windows" operating system. They cater to a broad variety of hardware configurations and place an emphasis on flexibility and familiar usability. Computers have been and still are widely used in offices for these reasons.
The "Android" operating system is also used in Chromebook laptops, which are produced by a number of different businesses. For file storage and productivity, they place a strong focus on speed and connectivity with Google Cloud services. Typically, they have a computer with a small amount of file capacity.
I got a pop-up on my computer telling me I need to call a support number. Should I do that?
Very simply: NO.

Pop-ups that show on your computer and instruct you to contact support or warn you that your system has been compromised should never be taken seriously. These pop-ups are made to prompt you to dial a phone number, where an assailant will speak with you while they gain access to your computer, often installing malicious software and/or searching through data that could help them commit identity theft.



They frequently ask for your credit card information in order to proceed, and once they have it, they can use it fraudulently while continuing to speak to you on the phone to divert your attention.
Closing your web browser will also remove the pop-up, which is often just a component of a website that has been hacked or is intended to pop-up these notifications.
Holding down the power button on your computer will immediately close it down if you suspect that your system has been compromised.
Then, have your computer professionally scanned by an experienced computer support business (like Tech Jeff). Remove your network connection or turn off your wifi card to disconnect the system from the Internet. Then, use the free Malwarebytes system scanner to search for and get rid of malicious software on your computer.
Sometimes the computer will actually be corrupted, making it impossible for you to self-diagnose. You must unquestionably take your system to a professional in these situations for a more thorough assessment of your choices for returning the system to a functional state.
I may have been scammed. What should I do?
First and foremost, it's okay to acknowledge that you might have been defrauded. Sadly, thousands of individuals experience it every day. Cheats are skilled at what they do and frequently change their methods.
Stop interacting with the individual as soon as you suspect you may have been conned and tell someone you know well and trust. It's critical to take immediate action to begin reversing possible harm to your finances, reputation, and/or identity.
Scams can take many different shapes and have a variety of beginnings and ends. Scammers may attempt to contact you via phone conversations, text messages, pop-up messages, emails, websites, and U.S. mail occasionally. They may be very persistent if they believe they will ultimately obtain the data or access they need.
In the FBI's 2021 Internet Crime Report, victims 60 and older submitted more than 92,000 complaints, claiming $1.68 billion in losses. Since they are more likely to be isolated and/or lonely, older people are frequently targets. Scammers will use concerns about a fictitious health, safety, or financial problem, feelings of love for family members, or threats to "expose" something you may or may not have done.
Extend the "I need to report fraudulent behavior" section that follows. Whom may I speak with? for details on how to formally complain to law enforcement in our service region.
My spouse managed the "computer stuff," and they've passed away. Now what?
When a person passes away suddenly, their spouse or another loved one may need access to their email, banking information, investment information, and other internet accounts they have set up. You might need to take a number of steps to obtain access, depending on the degree of access required or how complicated the security setup is on the computer.
All the necessary usernames and passwords should be kept in a notebook, on scraps of paper, or in files stored on a removable storage device. If that's not the case or it's difficult to locate the information, you'll need some extra assistance. Many computer support shops can transfer files to another account if you are unable to log in to a computer, use special software to bypass the login process, or as a last option, remove the hard drive and retrieve important data.
You will most likely need to get in touch with their customer service department to change a password or provide access in another manner in order to regain access to online accounts. Be prepared to provide evidence of the deceased person's passing so the business can corroborate and record the justification for account access.
How do I use email?
Email can be thought of as an extremely large stack of letters that you've collected over time and stored in one file cabinet. The difference is that email messages are not written on paper, and you file them on a computer storage drive located at a building owned by an email provider.
If you do not already have an email account, you can create one for free with one of the major providers including Gmail, Outlook, Yahoo or AOL. For most people, a free account is all you'll need to correspond with loved ones, create online accounts with other service providers and sign up for e-newsletters you'd like to receive. If you're a more advanced user who needs or wants more features, paid email plans are also available.
Once you've signed up, be sure to document your email address (username) and your password in a safe place. You will most likely need this information in the future. To start using email, login to your account online and take a look around. You'll want to get familiar with how to:
Create and send a new email

View new emails

Reply to emails sent to you and

Create "folders" to organize emails you want to keep.
How do I make a video call or participate in a group discussion using Zoom, FaceTime or Duo?
The idea of a 2-way radio timepiece first appeared in comic books with "Dick Tracy" in 1946. His watch changed into a "Wrist TV" in 1964, and the idea of private video calls was created. With the help of contemporary smartphone and software technologies, this concept has ultimately come to pass.
Today, there are many video communication platforms to choose from.
Modern smartphones come with personal video conversation tools like FaceTime and Duo. Duo is mainly used on Android phones but can also be used on an iPhone; FaceTime is exclusive to Apple iPhones. These two instruments are ideal for corresponding with one or two other acquaintances. You can either locate and launch FaceTime or Duo from the app menu on your phone or search for options to start a video conversation from someone in your contacts list.
You can see and speak with multiple individuals at the same time using tools like Zoom, WebEx, Skype, GoToMeeting, and others. These platforms are perfect for holding online family get-togethers, club or organization meetings, or taking classes and watching seminars.
Anyone with access to a meeting connection can use the well-liked platform Zoom for free. Additionally, you can create a Zoom account to gain access to more tools and manage your own meetings. One-on-one meetings can last for any amount of time in the free edition. There is a 40-minute time restriction for meetings with three or more people. To obtain their free software for your computer, tablet, or phone, go to https://zoom.us/download and start using it right away.
What should I do with my old computer?
You should take your old computer to an electronics recycling service provider. Some have associated fees and others are "free" of charge.
Before you drop it off, make sure the storage drive has been fully "wiped" or that the recycling company will physically destroy the storage drive. On the majority of computer systems, data is actually very difficult to fully remove, and even after files appear to have been "deleted," some data can be recovered using sophisticated tools. Keeping the hard drive while recycling the remainder of the computer is an additional choice.
We've listed some computer recycling options available in our service area below; many localities also host spring or autumn "clean-up" activities that feature recycling options for technology:
That Tech Jeff can help you with your computer no matter where you live! Get online computer help or computer tutoring no matter where you live. Just read the more than 900 five-star reviews. (thumbtack and google combined)
That Tech Jeff has 26 years experience and has offered computer help online since 2007. Before you head to Geek Squad get That Tech Jeff's advice. Its free.
Affordable and honest FLAT RATE online help – no hourly charge.
You pay just one price if your problems are fixed and nothing if not.
In today's fast-paced digital world, our computers are our [...]