Because Microsoft has always created its products with gaming in mind, gamers generally prefer Windows OS to macOS. With Windows 11, it's the same, but how different from
Windows 10
is Windows 11?
The short answer is yes, but for the whole story, read the comparison of Windows 11 with Windows 10. You'll have a better gaming experience with Windows 11. In contrast to Windows 10, Windows 11 supports the most recent gaming technology, some of which were previously exclusive to Xbox users.
Windows 11 has the same Game Mode that allowed Windows 10 to run more modern games on hardware that is older, but it has been upgraded. Windows 11 limits background activities and allots more resources in addition to freeing up the CPU to let you play your game uninterrupted.
Additionally, Windows 11 adds new gaming capabilities including Auto-HDR, DirectStorage, and an integrated Xbox app. Learn more about these new features and how they can enhance your gaming experience by reading on.
Auto-HDR

Developers of video games revealed the HDR feature for consoles from the previous generation in 2017. Only a small number of games would thereafter be able to support HDR. As long as the display is HDR-capable, any game may be made into an HDR experience thanks to Microsoft's Auto-HDR technology.
So you can enjoy your games at a whole new level, Windows 11 will automatically detect your HDR monitor and turn on auto-HDR if you have one. Your game experience will be more visually appealing because of the vivid and realistic colors.
DirectStorage
Two apps can communicate with one another more effectively thanks to an application programming interface (API). One such API is Direct Storage, whose job it is to act as a bridge between the GPU and SSD. This indicates that the game data can be processed and decompressed by the GPU independently of the CPU. Game load times are greatly reduced as a result.
Prior to the introduction of DirectStorage, the API would first transmit game data from RAM to the CPU for decompression and processing, returning it only thereafter to RAM before sending it to the GPU for rendering and projection. It is up to the GPU to swiftly decompress, process, and project the compressed data as DirectStorage foregoes the entire stage and provides the data straight to the GPU.
The process is incredibly quick when DirectStorage is used in conjunction with an NVMe SSD, and the GPU won't experience any additional strain. The CPU will also have more time to work on other things. Future updates to Windows 10 won't include DirectStorage because it is only available in Windows 11.
Integrated Xbox App
In contrast to Windows 10, Windows 11 comes pre-installed with the Xbox App and the Xbox Game Pass. It integrates the entire Windows environment into a single device. Before, in order to connect your PC to the Xbox system, you had to download the Xbox Companion program separately from the PlayStore. Subscribers to Game Pass have immediate access to Xbox cloud gaming.
Even though Xbox Cloud Gaming is still in the beta testing stage, you can immediately sign up and access some of the most popular games. A desktop or laptop computer and a strong internet connection are required.
Improved Start Menu
Since this function has nothing to do with games, users of PCs who just use them for gaming may not be bothered by it. However, it's a cool function, especially if you use your PC for work or other entertainment activities in addition to gaming.
Windows 11's Start Menu is efficient and adaptable. It is simple to switch between apps and access various programs. You can also change the size of the Start menu to suit your needs. This can be useful for gamers and games streams, but it is more crucial for tablet users who dislike the huge Start menu that dominates the lower screen.
Windows 11 Home vs. Windows 11 Pro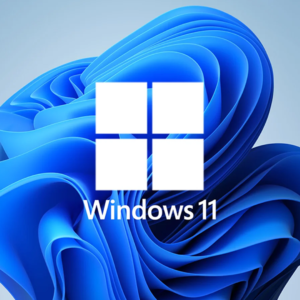 Now that it is obvious that Windows 11 is a superior option for gamers, which version or edition should you pick? Let's examine the key distinctions between these operating system's two editions and how they affect the gaming experience.
The Pro edition may not necessarily be superior for gaming as a result. The two CPUs are superfluous because resource management is usually optimized while gaming. One CPU is more than plenty to run your game smoothly thanks to the new DirectStorage technology.
RAM
Windows 11 is capable of supporting substantially more RAM. Up to 128GB of RAM is supported in the Home edition and up to 2TB in the Pro.
Keep in mind that 128GB is already far too much storage for gaming. If you only intend to use your PC for entertainment, the Home edition should be adequate.
Security Options

When it comes to security, Windows 11 Pro comes out on top. You can use the BitLocker feature that comes with it to encrypt your hard drive. Your data will be secured in this manner, making it impossible for snoopers to access it or steal it.
No one will be able to access your hard disk after BitLocker has encrypted it unless they have the recovery key or password. This implies that you don't have to be concerned about the content on your PC even if it is taken.
Unfortunately, Windows 11 Home does not support this feature. But do you really need this additional degree of security as a gamer? It might be useful for experts who want to protect their work. However, a reliable antivirus and a VPN are sufficient for everyone else.
Updates If you depend on routine updates for the best gaming experience, you should be familiar with how Windows updates operate. Every version of Windows, regardless of edition, gets updates as necessary. Home and Pro both get frequent updates.
The Price
The upgrading to Windows 11 Home from Windows 10 is free. Whether upgrading an existing license or purchasing a new one, the Pro edition has a $200 price tag.
You might want to spend the money if you use your computer for work in addition to gaming. The pricing is reasonable given the value of all the extras. However, there is no need to pay for a new OS if all you do with your PC is play games, browse the web, and perform routine tasks.
All the new gaming features in Windows 11 Home are free. That would imply that, given the choice between the two editions, Home is the better option for gamers.
Windows 11 Enterprise, what about it?

Windows 11 Enterprise was only created by Microsoft for commercial use. There is no OEM key available for it, and a volume license agreement is necessary. Windows Enterprise was created for businesses, not for consumers.
The Enterprise edition of Windows 11 includes several extra business-focused apps in addition to all the capabilities found in the Home and Pro editions. The Enterprise edition can therefore be used to play games just as well as any other edition.
Although Enterprise is the most expensive choice, you can't go wrong if you need it for the PC you use for both work and enjoyment. To run games, though, you'll need to grant this new OS a few extra permissions.
For everyone, Windows 11 Home is a fantastic option. If you're upgrading from Windows 10, it's free and adds all the new gaming features from the other two versions. It is the finest choice for the majority of people and is created for consumer use.
The Pro and Enterprise editions are not any poorer as a result, though. They simply cost more and have extra capabilities that aren't all that useful for casual gamers. You can choose between Windows 11 Pro and Enterprise if you're a professional who uses your computer for both work and enjoyment.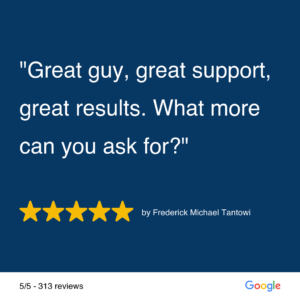 That Tech Jeff
can help you with your computer no matter where you live!
Get online computer help or computer tutoring no matter where you live. Just read the more than 900 five-star reviews*.
(*thumbtack.com and google combined)
That Tech Jeff has 26 years experience and has offered computer help online since 2007.
Before you head to Geek Squad get That Tech Jeff's advice. Its free.
Affordable and honest FLAT RATE online help – no hourly charge.
You pay just one price if your problems are fixed and nothing if not.
Patient online computer tutoring also available by appointment.
We are an Amazon affiliate and may receive commission on purchases made via our links.