Do You Recognize the 4 Warning Signs of Slow Computer?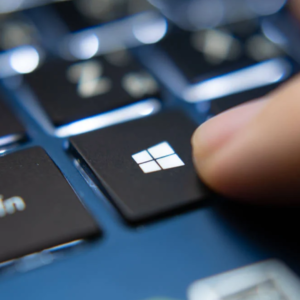 Do You Recognize the 4 Warning Signs of Slow Computer? Noticing your computer has slowed down a bit? Not quite the same computer it was? There are many things that can cause your computer to slow down. Virus infections, lack of disk space, file corruption – the list goes on and on. Its important that you recognize when your computer is slowing down so that the
computer issues can be identified and resolved
before they become worse.
4 Warning Signs of Slow Computer
Web browser (Not web sites) opens slowly – particularly

Google Chrome

.

Programs open slowly or freeze up.

Computer shuts down slowly or hangs on turning it off

Mouse cursor no longer moves smoothly or jumps around

If you are experiencing any of these symptoms you may need

computer help

.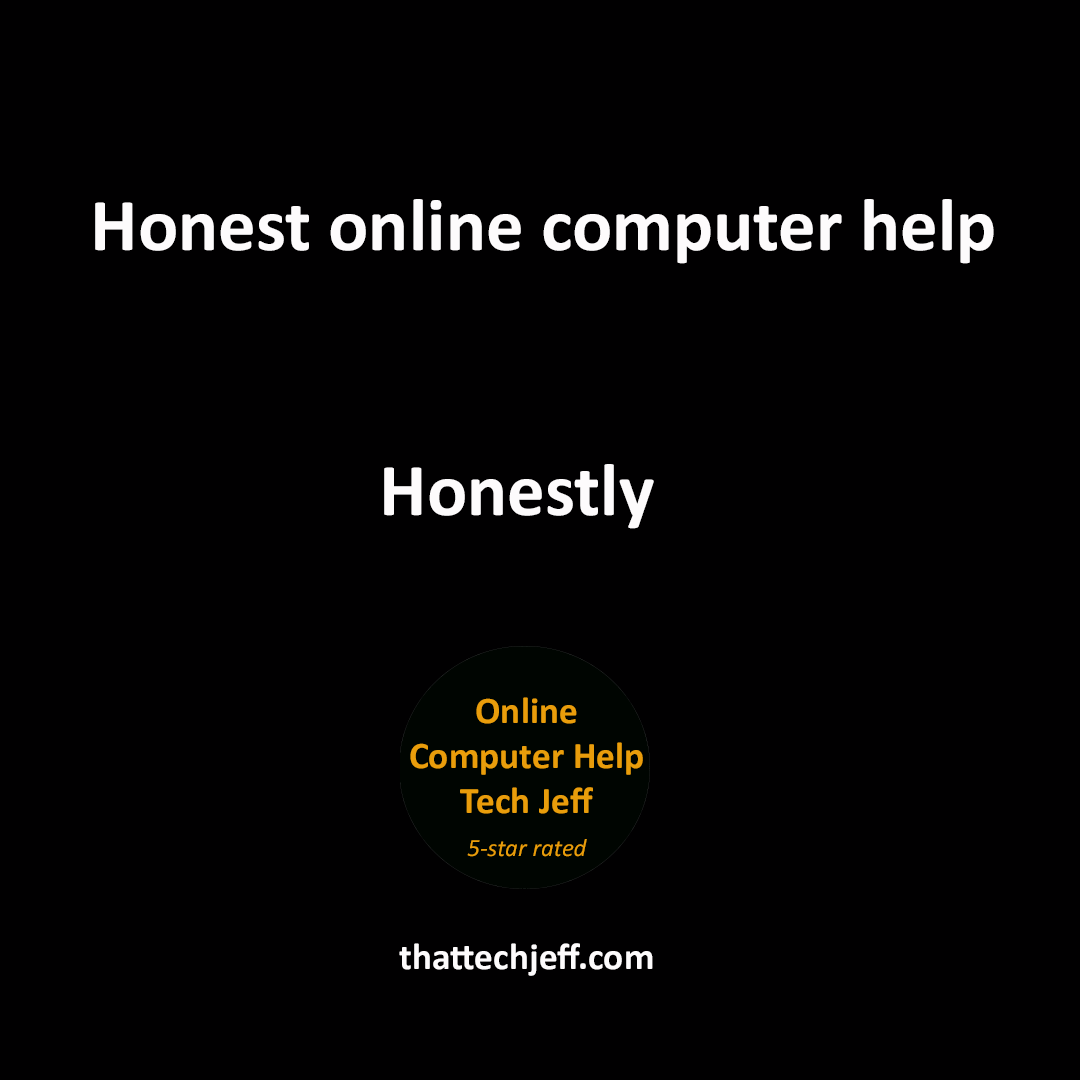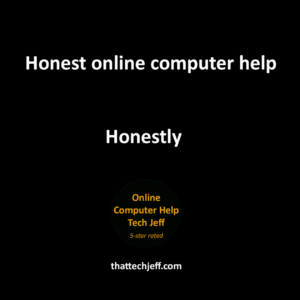 That Tech Jeff can help you with your computer no matter where you live! Get online computer help or computer tutoring no matter where you live. Just read the more than 900 five-star reviews. (thumbtack and google combined)
That Tech Jeff has 26 years experience and has offered computer help online since 2007. Before you head to Geek Squad get .That Tech Jeff's advice. Its free.
Affordable and honest FLAT RATE online help – no hourly charge.

You pay just one price if your problems are fixed and nothing if not.

Patient online computer tutoring also available by appointment
Recent Reviews
2022 2-3. Jeff called a few minutes after I filled out my computer info. It was fun to watch what he was doing remotely. He fixed everything I mentioned. Very courteous with a senior blonde female. :) I would recommend him to anyone asking and I will definitely use his expertise again. Thank you, Jeff, for cleaning up our computer.
Value and punctuality also, but your system doesn't allow me to select more than 3 attributes. Working with Jeff was a pleasure. A very pleasant experience. Oh hey, and he fixed our issue too! 😀 I would absolutely consult with him and utilize his services in the future too!👍👍
I was apprehensive about giving access to my desktop to a complete stranger but needed to have my computer thoroughly checked out. Jeff is the consummate professional, he went over and beyond to repair my computer. At the end of the task, he explained in layman's terms what was done and the reasons why. He also confirmed his willingness to assist if the problems returned within a few days. I will be utilizing his services again and will recommend him to friends. He is highly recommended in my opinion and you will not regret it. Floyd.