How to Successfully Make Money Podcasting in 2023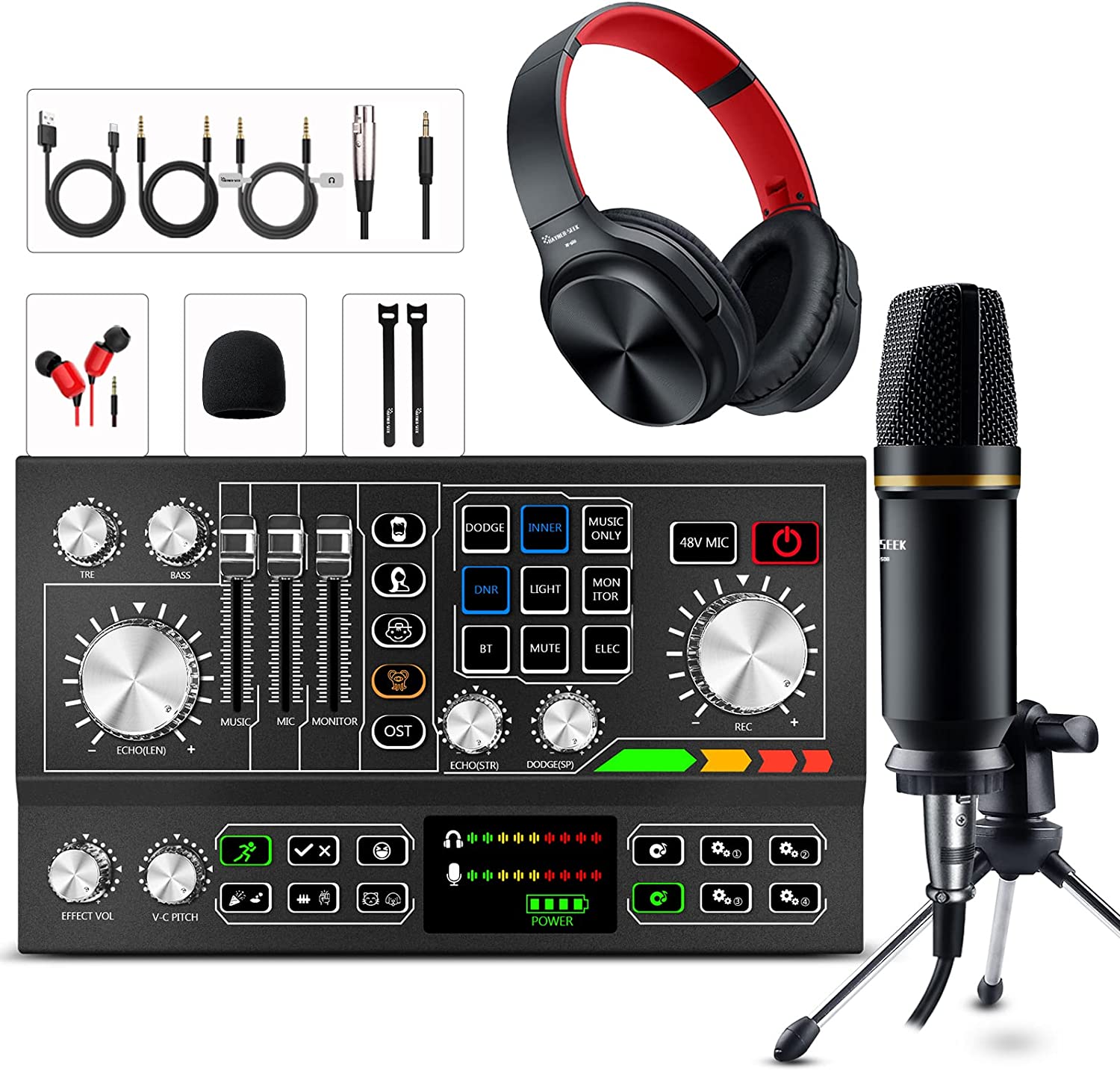 Podcasting is a great way to reach a large audience. Listeners are highly engaged, positive towards marketing messages, and on average, are well earning. This is precisely why so many people ask how to make money podcasting. I will present and discuss here ways to monetize a podcast and discuss their effectiveness and my recommendations on which one to use.
In general, I would recommend two primary routes of how you can monetize a podcast:
Advertising Route,

Selling Route.
Why the distinction?
With the Advertising route, you will focus on making content and promoting other people's products. Also, depending on the ads you choose (like sponsorships), you don't usually nurture leads and develop customer relations. Here you make money podcasting as you focus on making the best possible content for your listeners and building trust and engagement for more downloads. You are selling space on your show for ads.
With the Selling route, you don't actively promote other people's products and focus on promoting your own products. When you are a Seller, you take even more care about your listeners who now are potential clients. You build a brand, nurture leads, have a content share strategy, and implement more communication channels, increasing the value of engagement for more direct sales and maximum monetization.
Can you Mix Advertising and Selling?
I advise you to be very cautious when mixing. In the end, your efforts to monetize a podcast may be less effective than you would like.
Picture a scenario:
You develop a show to support a product or service you want to offer,

When your downloads grow, you are tempted to add advertising to your show,

During an episode, people listen to two sales messages – promoting your offer and promoting a sponsor's offer.
This is what is called cannibalization of sales. It happens when one of your products sells lower volumes, due to competition from another product.
Even if those two offers are not in direct competition from product and value perspective, they are competing for time and attention. How many people will visit both final offers?
In this situation, I would argue that the sales of your product are more impacted in the long run. Advertiser probably has his message delivered on various shows so they will finally meet their sales target. But you will most likely sell less than in a situation if you wouldn't have a sponsor's message.
So, mixing strategies you use to make money podcasting makes sense if you want to diversify sources of income, but you need to be aware of risks and potential adverse effects.
Things to Know Before You Start to Monetize Your Podcast
Most people start a show without a clear vision of how to make money podcasting, and this is ok.
You can easily discover the best way to monetize a podcast, that will best serve your audience after you establish yourself as a credible podcaster.
However, when you start monetizing think about and stick to those rules:
Choose a Strategy

– Think about how you are going to monetize podcasting in the long term. Choosing a strategy before you start, will help you with structuring your show for it to best support chosen monetization route,

Be Patient in Execution

– Regardless of the selected strategy, it will take time to reach its full potential. Be relentless, and as your show grows, your earnings will also increase if your strategy is effective.

Experiment

– with so many possible ways to make money podcasting, whatever is currently working for you now doesn't have to be the most effective way. With time try adding and changing things to experiment if you are not losing any income.

Analyze Results

– analyze all the changes you make and quantify the results. It is the only sure way to make informed decisions about changes to your podcast monetization strategy.

Implement Changes

– You can adjust later (always adjust) but have an idea of how you are going to focus your effort at the beginning.
Define a Strategy – Main Ways to Monetize a Podcast
Our monetization ways will be grouped into below 7 categories. We have logically grouped them into similar types of activities. In each group, the different ways to make money podcasting will be similar in principle.
Groups are different from the perspective of:
Is the source of income passive or active?

How complex is it to implement?

What size of opportunity each does group create (on average) to monetize a podcast?

How diversified is the source of monetization?
This table is mostly applicable to average-performing podcasts. Don't take hyper-successful 1% of podcast creators and apply this to them.
Previously I mentioned that you should not mix strategies to avoid sabotaging your efforts when one monetization effort will be in direct conflict with the other. This could lead to listener confusion and decision paralysis.
To avoiding mixing strategies, try not to use too many monetization ways coming from different sources. When mishandled, especially advertising can come in direct conflict with selling your own products and services.
I. Passive Advertising – Most Popular Form
Passive income from advertising is the most basic way to monetize a podcast. You need to produce a lot of content that you will later disseminate in various places. Once that content starts attracting an audience, you will start receiving your benefits for months and years.
1. Affiliate Marketing
With affiliate marketing, you need to register with a company that runs an affiliate program. There you will either get promo code or a special direct link. Once you broadcast your message about the affiliate offer and your listeners will complete a purchase using your code or link, you will get a commission.
This is a very passive way to make money podcasting. Once your episodes are published, you have a chance to make a commission for as long as people will discover your content.
There are 3 main ways you endorse affiliate products.
Referral links

–

sendinblue

,

squadcast

,

soundstripe

, and many more will ask you to promote the overall service and company. You talk about experience and lifestyle when endorsing those offers.

Make reviews and link to promotions

– the main player here is

Amazon

but many large online markets with affiliate programs, e.g.,

ClickBank

,

ShareASale

. Your efforts here should focus on promoting specific products overall and not focusing on the vendor that sells them.

Guest Products Promotion

– in this form of affiliate marketing, you invite a guest onto your show where you endorse products and services your guest is offering. During your show, you will share a promo code that will earn you commission from completed sales.
There are tons of affiliate products you can recommend. Recommendations are actually most successful if they are genuine, i.e., you really have and like the product. Just Google a brand that you would like to endorse adding an "affiliate program" and see if they offer one.
When working with smaller brands, do a quick review of how to company is performing overall. If there are too many negative predictions about the future of the company, you may want to skip them as a referral partner. The last thing you want is for a company to be closed or discontinue their program when you have invested time in making relevant referrals.
We have a detailed guide on Affiliate Marketing for podcasts getting into specifics of how to make it successful.
2. CPM Ads from your Podcast Host
The most basic form of adding ads to your show is for your media host to add them.
Now, many media hosts don't have this functionality.
Only several big players have a build-in ad insertion mechanism. Check their offers if you are looking for the quickest way to start earning. Additionally, this solution is very convenient, in the sense that you can disable ads without any impact on the hosting of your show.
One of the biggest podcast media hostings, offering monetization options is buzzsprout, hosting over 100,000 shows.
Your media host will take a cut from your revenue for partnering with the advertiser. The industry standard revenue split is 70/30.
If you are looking for the best podcast hosting, check our detailed review of podcast hosting platforms. One of the criteria we used for scoring was the number of tools to monetize.
Here are our overall recommendation for best host, also for growth and monetization:
TOP

Podcast Host

Register with this link and get a bonus

1

Buzzsprout is the best solution to host your show.

I like them for their transcripts, a Creator's Program to help with monetization.

Get buzzsprout and claim

$20 Amazon gift card

2

Castos

is rich in features supporting the growth of your show. 


Register with Castos for a 14 days free trial

3

Transistor offers in-depth analytics in each plan and is the best if you also need private podcasts.


Register with Transistor for a 14 days free trial

4

Another awesome, modern, and rich in high-quality features podcast hosting platform. Check Captivate with a

7 days free trial
3. CPM Ads on Podcast with Podcasting Network / Ad Broker
Podcasting networks are companies that auto-insert ads into your show. The mechanism is similar to what media hosts do. But you need to join the podcasting network separately.
With podcasting networks, you usually negotiate more elements of your cooperation than you would with a media host, as podcasting networks may provide some marketing benefits to your show, and in return, may ask for some creative control.
Podcasting Networks, just like media hosts, earn from the revenue sharing model. The average split is the same i.e., 70/30, but can vary depending on the size of your show
Here are some of the best podcasting networks for you to consider.
Authentic Shows

– an exclusive podcast network working with top

podcasts and advertisers,

AdvertiseCast

– a large network with over 1,000 shows with access to high profile advertisers,

Midroll

– quality network with over 250 shows and working with over 200 large brands,

PodcastOne

– network with over 200 shows and large advertising partners,

Archer Avenue – one of the oldest ad networks with over 100 shows (as far as I know they've shut down around September 2020).
Necessarily check this article on how podcasting networks work if you are considering joining one.
There are a lot of ways to monetize a podcast successfully. In this article, I've listed and grouped them according to the level of complexity, investment, and experience required.
The goal of this guide was to help any podcast creator with monetization objectives wherever they are on their business journey. That is why I start this guide on passive ways to monetize like ads and affiliate marketing and end on active ways requiring knowledge, like investing and launching production companies.
All those ways can be a natural progression and business paths for creators depending on what they feel is the best way for them to monetize and what they want to do with their podcasts.
Most important is to start a podcast. Then analyze this guide a find the best way to make money from a podcast that is compatible with your niche and your audience.
We are an Amazon affiliate and may receive a commission on purchases made via our links.
That Tech Jeff can help you with your computer no matter where you live! Get online computer help or computer tutoring no matter where you live. Just read the more than 900 five-star reviews. (thumbtack and google combined)
That Tech Jeff has 26 years experience and has offered computer help online since 2007. Before you head to Geek Squad get That Tech Jeff's advice. Its free.
Affordable and honest FLAT RATE online help – no hourly charge.
You pay just one price if your problems are fixed and nothing if not.