Online Computer Help For Seniors
The Problem
Seniors have with getting computer help online is that are are so many dishonest companies out there. Some of these companies will even go so far as to call folks out of the blue, pretending that they are noticing a problem with your computer online. Follow these tips to get safe online computer help for Seniors
The Solution
Perform a quick Google search on the company before calling, you can reduce the risk of getting computer help online to almost zero. You'll be able to see how long they have been around, where they are located, and most importantly read their reviews. If they do not show their reviews, there is likely good reason for that. And it's typically not good.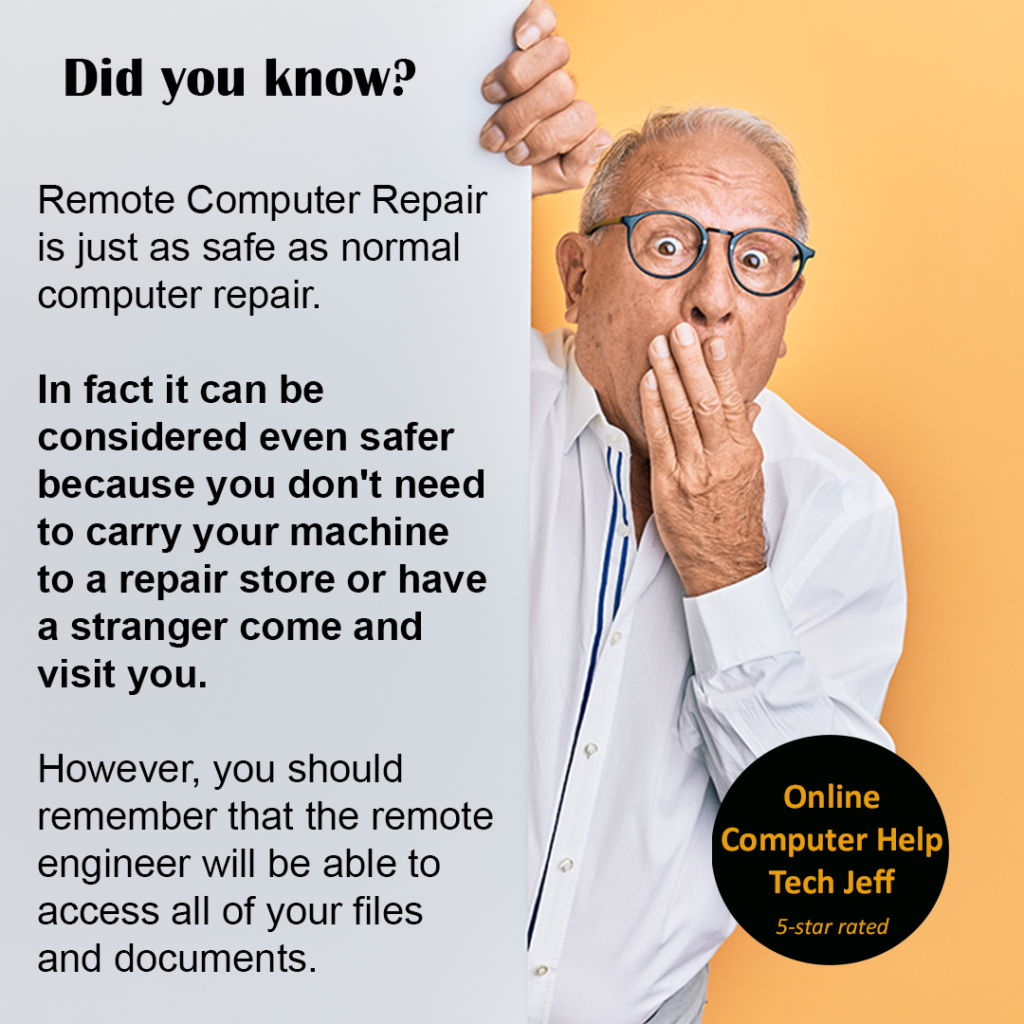 Conclusion
I have been helping Seniors online with their computer problems and tutoring for 14 years now. Altogether I have been working with computers for about 25 years. I have managed to accumulate more than 900 five-star reviews.
Currently
270 on Google
and
649 on Thumbtack.com
. The advantage I have with helping
Seniors
online with their computer problems, is that I am very patient and understanding. I also understand that many
Seniors
are on a limited budget.
You can learn more about me and online computer help for

Seniors HERE
We are an Amazon affiliate and may receive commissions on purchases made via our links.