How to add an email account to Microsoft Outlook Easily in 2022
Want to learn how to add an email account to Microsoft Outlook? Follow these easy steps and add your email account to Microsoft Outlook. If you have trouble and it just doesn't work I am always here to help. If you need to purchase and install Microsoft Outlook your best bet is to head over to office365.com and sign up for a subscription for just about $8.00/Month. Its really a good deal since you can install Office on up to 5 computers as well as have access to all the included applications online.
You get Microsoft Word, Excel, Powerpoint, One Drive, and Outlook. And when a new version comes out you are automatically upgraded. Very convenient for those times when you do not have your own computer with you.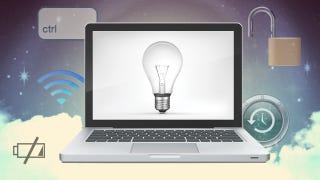 1 Open Microsoft Outlook
2 On the top menu bar click File
3 Click Add Account
4 Enter your full email address 
5 Enter your email account password
Normally thats all you need to do to add an email account to Microsoft Outlook. However with the many different types of email, along with the fact that many of us want to see our email on multiple devices you may run into trouble.
When you do and you need help with Outlook That Tech Jeff is here to help you. That Tech Jeff will get your Outlook setup properly and working right.
That Tech Jeff can help you with your computer no matter where you live! Get online computer help or computer tutoring no matter where you live. Just read the more than 800 five-star reviews. (thumbtack and google combined)
That Tech Jeff has 26 years experience and has offered computer help online since 2007. Before you head to Geek Squad get That Tech Jeff's advice. Its free.
Affordable and honest FLAT RATE online help – no hourly charge.
You pay just one price if your problems are fixed and nothing if not.
Patient online computer tutoring also available by appointment.
Recent Reviews
"I mentioned to Jeff what needed to be accomplished and he was able to accomplish everything that needed to done. He went above and beyond what anyone else would have done for me, I wish i found him 10 years ago!!!! Now my computer will last me for a few more years. He was very honest !!!"
"Jeff is the BOMB !! Very professional, great work ethic, goes above & beyond and makes you feel important and treats you fairly. Offers to be there after the fact and that is just part of his service. I highly recommend him & will be sharing my story to family and friends. Thank You Jeff !!"
"Jeff was amazing! He was able to accommodate my schedule and explained the process in terms I was able to understand. He was able to work on my laptop remotely and had it working like new in an hour! If I ever need IT help again I will be returning to Jeff!"
"Jeff did a great job finding out why out computer was responding slowly. He was very informative about protection for our computer and solved our problem at a very affordable cost. We are going to schedule 6 month maintenance with him to ensure our computer continues to work at its best."