Online Computer Help | Greatest Great Geek Squad Alternative in 2023
most recommended computer repair
How much is tech support at Best Buy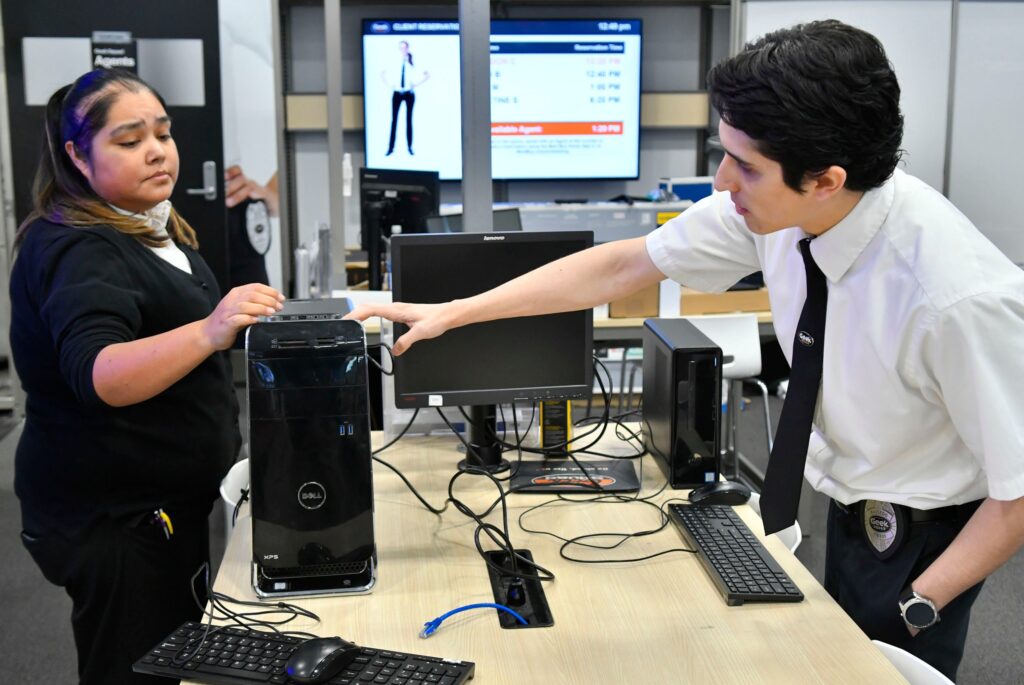 How much is tech support at best buy
Benefits of a Best Buy Totaltech™ membership.
If you're interested in becoming a member and seeing how much you'll save using the services and benefits listed below, simply add Totaltech to your cart and then explore BestBuy.com.
How much is tech support at best buy
Best Buy Totaltech™ gives you peace of mind in one comprehensive plan: around-the-clock tech support, up to 24 months of product protection on most Best Buy purchases with an active membership,See Disclosure 1 free delivery and standard installation, See Disclosure 2 plus other great benefits. It's the plan you need to protect the tech you love.
Sounds like a great deal doesn't it? Far from it.
What Best Buy's Geek Squad doesn't tell you (it's in the fine print but your unlikely to notice).
See the complete Terms and Conditions for Best Buy Protection and AppleCare+ under the "Protection" tab. Service fees and claim limits apply.
Fees for necessary parts, accessories or permits will be charged.
Discounts only apply to then-current labor costs. Fees for necessary parts, accessories or permits will be charged.
How much is tech support at best buy? As of the date of this post you'll pay $199.99 for a yearly membership. Unfortunately, you likely won't be pleased with Geek Squad tech support.
Best Buy has time limits. If the technician does not have your issue resolved within the allotted time, they must "get rid" of you somehow and move onto the next customer. For Best Buy it's all about making a profit. Not about helping you.
Best buy sends hardware repairs out to a third party.
Best Buy is famous for hiding terms and conditions which may not provide you with the tech support you expected.
How Much is tech support at Best Buy
Reviews of Best Buy Total Tech Support
Needed some troubleshooting help, they told me they needed to come out and quoted rates. I'm 1.5 hours from the store. Ended up using Internet search to resolve after several hours. Disappointment. BEWARE: it automatically renews and charges you if YOU do NOT cancel ahead of renewal.
Very expensive membership. Some perks to it but overall costly in my opinion.
Have had a few good experiences but mainly a couple extremely poor ones. Techs without knowledge, lack of follow through, lack of keeping commitments, and a poor communication system.
Sounded like a great value but try contacting a "tech" and good luck several attempts and extremely long wait time still no response. Then run message says leave your # we will call you when your turn comes STILL no call back! Waste of time and $'s Lol!
If you have something that needs to be installed, it's OK. But, unless you really want to waste $200 a year being automatically charged for something totally useless….
While there are certainly some benefits to the Total Tech program, I was very disappointed to learn that the trouble shooting appointment to check a malfunctioning remote purchased from Best Buy (out of warranty) resulted in a charge of $99.99. Maybe it should be called (Not) Total Tech. It was certainly our expectation that this type of assistance was what we were getting for the annual charge.
I was connected to "Luke". He told me to return my pc to the store and didn't attempt to give me other options. I guess qualified techs are too expensive for Best Buy.
PEACE OF MIND? I am still wondering what was that. What did they do on these home visits. In store assistance required me to leave my PC for three days if wanted free service- I did not accept the free service. A SUPERVISOR TO HEAR MY COMPLAINT WAS NOT AVAILABLE on COLUMBUS DAY.
For the most recent information on how much is tech support at best buy you can reach out to them via best buy geek squad chat or best buy tech support chat. You can also call the Best Buy Total Tech Support phone number.Talk to Tech Jeff before making your best buy tech support appointment!
How much is tech support at Best Buy