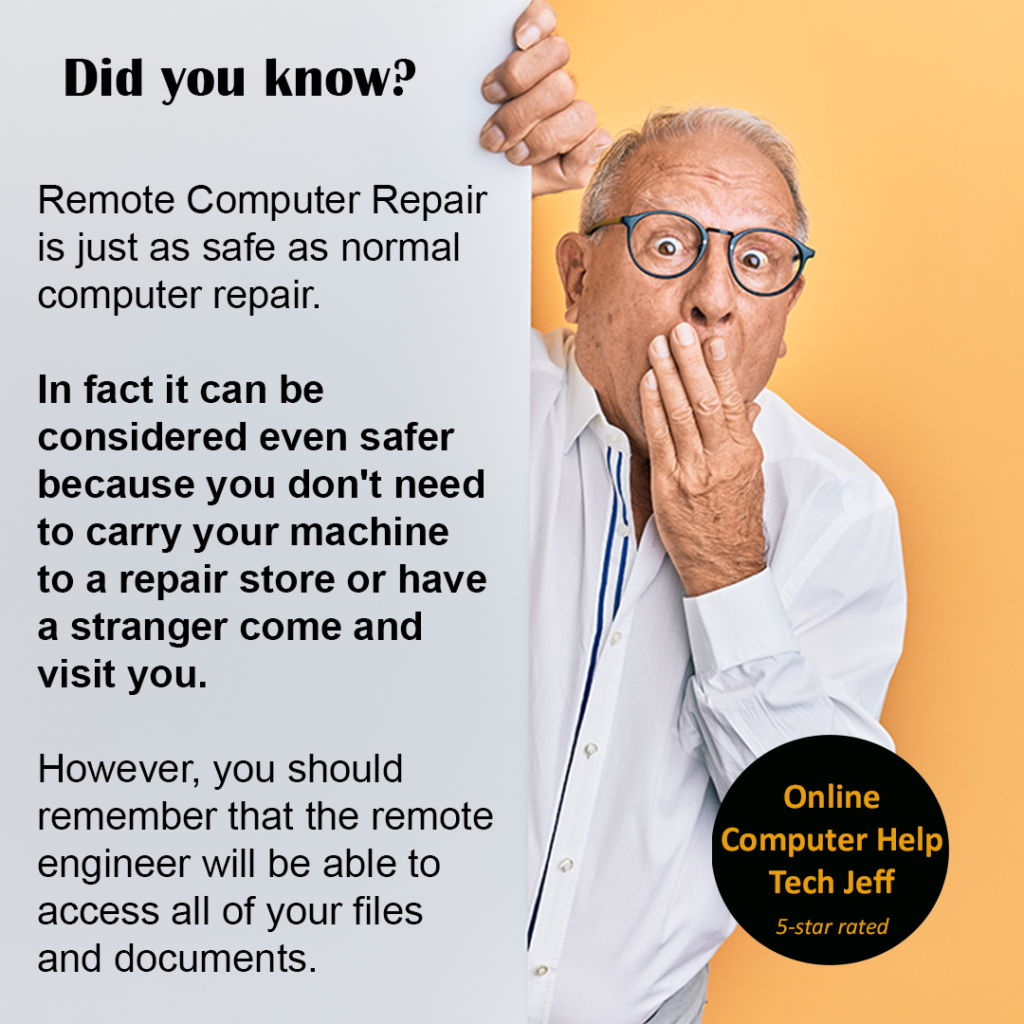 Computer help for Seniors is a specialty that not every computer technician is capable of doing.
Computer help
for seniors. It takes great patience, understanding, and the ability explain things in a way in which they are understood. Most
computer help for seniors
is performed by very young technicians, who have little to no understanding about how difficult
computer problems
can be for seniors.
Not that older equals wiser, but for Seniors a more mature computer technician can offer something a younger
computer technician
can not.
We can relate. Thats a huge deal. You will likely find a more mature computer help for seniors technician far more patient, and just all around easier and more pleasant to work with. Although you do not want to contact any place that offers computer help and actually ask if they have an older tech. But what you can do is look online for computer repair places that proudly show their years of experience. Chances are, if they have been in business for 20 years or more you've likely found your helper!
As always be careful and do your research by looking for reviews and ratings.
If you are the confident type, you can purchase a great teach yourself book here at Amazon. Otherwise your best to take your time and find an experienced, patient, and affordable tech to help you.
Until next time,
Jeff
"That Tech Jeff"

Jeff Bosset

www.thattechjeff.com

805 364 5284 (Landline)

805 697-6602 (Mobile)
$69.99 flat rate online tech help and tutoring
In today's fast-paced digital world, our computers are our [...]