Computer help at home
When you need computer help at home you are likely looking at a rather large bill. Prices for computer help at home can range from as low as $69.99 to as much as $129 for just the first hour!
The truth is that most computer repairs do not require having a computer technician into your home. With online computer help you can get the help you need, when you need it, and for a whole lot less than paying for computer help at home.
Affordable Online Computer Repair is here!
We all know that the price of both laptop and desktop has fallen drastically in past years. When you have a computer problem you need affordable computer repair that you can count on.
That Tech Jeff has been in business for over 20 years. That's a very long time and brings with it a tremendous amount of experience. Not only will you find the most affordable online computer repair, but I am 5 star reviewed on both Google and thumbtack.
Affordable computer repair at home doesn't have to mean settling for less. I offer one of the best computer repair services anywhere in the U.S., with flat rate online computer help at home for just $69.99 flat rate. You just won't find a better deal.
"That Tech Jeff", provides affordable computer repair for PC and Mac users, and repair of Windows based laptops and desktops, virus removal, computer upgrades, backup solutions, data recovery and networking related services.
My computer services extend throughout the U.S., and I can help you no matter where you are located. I help people and small businesses all over the U.S

.
As low as $69.99 for online computer help
Does your computer, desktop or laptop have a computer virus and need support? Is it running slower than usual? The problem may be associated with something as simple as corrupt software, often times attributed to careless internet browsing or something more serious such as faulty memory or motherboard failure. My online virus removal, coupled with an aggressive anti virus installation, is one of our most requested services. I can fix most problems with a full virus scan of your computer's disk drive. Below is a list of common symptoms, found by our computer techs, that are often associated with a computer virus, malware, adware, spyware, worm or trojan; all easily fixed.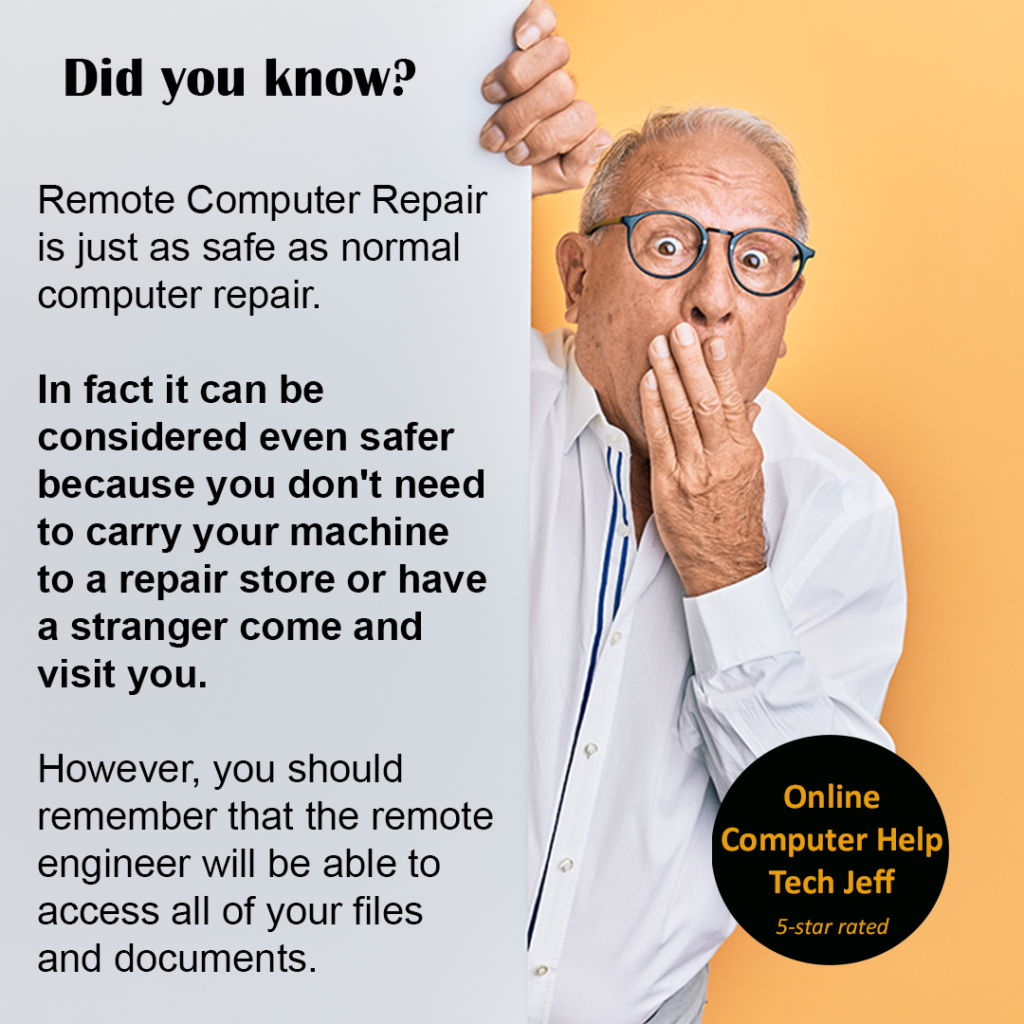 Computer Repair, Service & Support
There are more than a few places to chose from for computer repair at home. I believe that I offer the best rate and service on computer repair and have been in business since 2000! That's almost 25 years of repairing computers and tutoring. The best way to find an honest and affordable place to have your laptop or desktop computer fixes is by looking at reviews. A simple Google search for "computer repair near me" will bring to you a list of the top shops in town.
Be sure to read the reviews of each so you get a clear picture of the service they provide, and how their customers feel about them. It will help you make an informed decision when you need computer help.
In today's fast-paced digital world, our computers are our [...]