That Tech Jeff. This top rated computer repair has been helping folks with their computer repair needs since 2000. That's almost 20 years of being trusted as one the #1 rated Online Computer Repair services. And for good reason.
Many Computer Repair places make it confusing to decide who to choose when you need computer help. The goal here is to save money but at the same time find a tech who is experienced and knows what they are doing.
That Tech Jeff – People choose That Tech Jeff computer repair for good reason. More than 900 verified 5 star reviews (Google and Thumbtack.com) and thousands of people helped have made it so.
I am one of the the only online computer repair that does not charge if I don't fix it. Handing over a bill to a client when we did not fix the issue just does not happen here. I also do not charge for advice, recommendations, or to answer questions. Add to that our flat rate service and you wont find better.
Unlike other online Computer Repair service.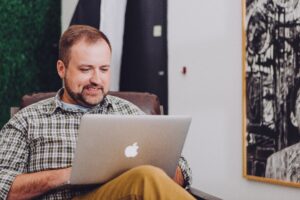 This That Tech Jeff can help online. We are open 7 days a week so always ready to help you when you need it.
Computer help all over the U.S. That Tech Jeff can help with computer problems, Microsoft Office, Websites, and anything PC. Get help with any version of Microsoft Windows, Microsoft Office, Website design, E-commerce Websites, Virus Removal, Printers and more. I love helping Students and Seniors and also offer tutoring by appointment.
"That Tech Jeff", provides affordable computer help for PC and Mac users, and repair of Windows based laptops and desktops, virus removal, 
Computer upgrades, backup solutions, data recovery and networking related services.
My computer services extend throughout the U.S. and I can help you no matter where you are located for both local homes and small businesses.
I can help you online no matter where you are located with my secure remote support.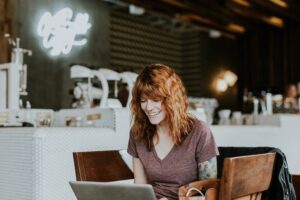 Online PC Help – $69.99
Your PC will be completely tuned and cleaned on-line, or I will repair your PC issue for only $69.99 online. Sat farewell to all the junk and anything bad, make sure everything works correctly and is updated. This service takes typically takes 60-90 minutes to complete. You are free to do what you wish while Jeff works and do not need to remain on the phone.
Get a monthly technical support plan for small businesses, dental offices, and medical offices and will beat any local rate. Just ask.
Tutoring – PC/Iphone/Android/Mac Online
Learn what you don't know with tutoring from That Tech Jeff. Jeff will explain things in English not Tech and can cover most topics and software.
$49.99 – 30-minute Online Tutoring Session
Jeff will beat any price online tech support.
Reach out today and find out how you can receive better IT support for a lot less than you currently pay